Subcat Marketing is now Subcat Media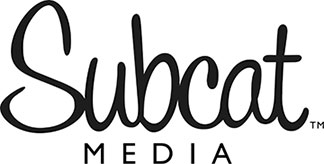 Why the change? When we launched Subcat 10 years ago, we were committed to constantly growing, learning and evolving to meet the needs of an ever-changing consumer marketplace. Through our experience, today we rely heavily on the development and distribution of digital content as a critical piece to the new media puzzle.
Simply put, Subcat specializes in positioning youth + family brands through relevant storytelling. And we do it through multiple channels including audio, video, web and print.
We leverage our proprietary content programs for kids, teens and parents on behalf of clients around the world. We bring an extensive knowledge of today's new consumer mindset to help brands reach audiences through social media, digital content and good old-fashioned marketing strategy. It's just the way we do business, everyday.
So we guess you could say media is the new marketing—and that's what gets results!